1 in 8 women will be diagnosed with breast cancer in their lifetime.
Zionna Hanson (right) and Cecy Morales are best friends. At 26 years old, Cecy discovered a lump on her breast. She was denied breast screening by health professionals on the grounds of her age, they thought she was too young to require a Mammogram. Cecy persisted and discovered she was living with breast cancer. Believing it's your 'right to know', Barbells for Boobs was founded with the mission to mobilise and empower people to take action in breast cancer.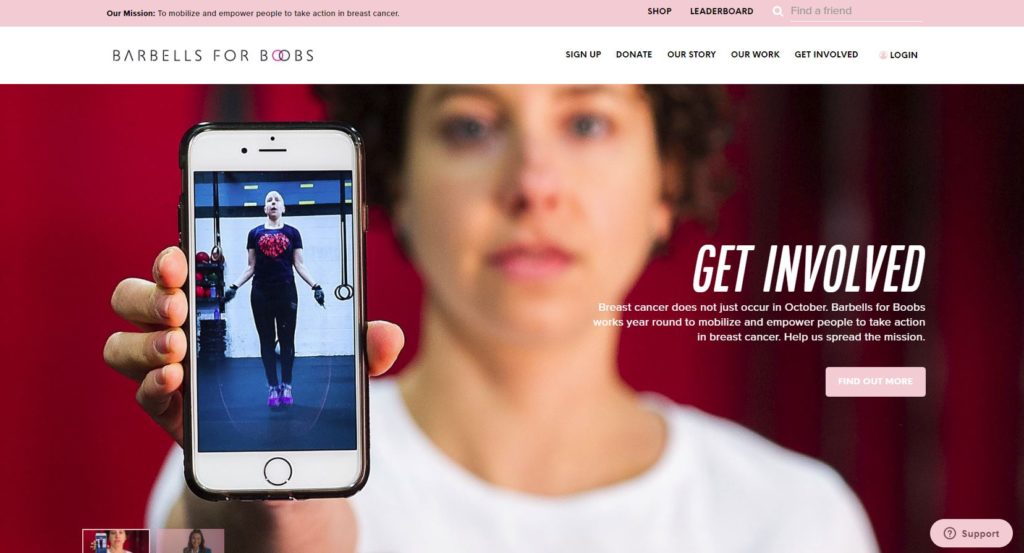 Zionna Hanson, or "Z" as she is more commonly known, is the Founder and CEO of Barbells for Boobs.
In 2009, Z's world changed. After opening her own CrossFit gym, she received the news that her best friend Cecy was diagnosed with breast cancer at 26 years old. Although she had insurance and a referral from her physician, Cecy was initially denied screening services and advised by medical professionals to simply come back when she turned 40. Not satisfied with this answer, Cecy insisted on being screened and was diagnosed with stage 0 DCIS breast cancer. The shock of her diagnosis at this young age and frustration towards the dismissive medical community fueled Z's fire to take action. Not knowing how else to help, she did what she does best. She lifted a barbell in her honor. 30 times. Joined by 60 loyal friends and supporters of her passion in a small parking lot, she raised $4,000 and Barbells for Boobs was born.
7 years on and millions raised
Aside from being a mom, wife, and competitive weightlifter; in just 7 short years Z has grown Barbells for Boobs into a multi-million dollar organisation that drives social change. She tells her story to as many people as possible, connecting with athletes and supporters by visiting gyms and sending personal handwritten thank you notes with her "Z" signature to make sure people know it's directly from her.
It's great to have Z and the team aboard!
Welcome to the Funraisin platform Z and the Barbells for Boobs team.  We're happy to be a part of your mission to raise funds and awareness for the early detection of breast cancer. Setup and managed inhouse, the site is a great example of using Funraisin to power a brand site, run DIY fundraising & P2P events, and collect ongoing donations.   
Acadmey of Weightlifting
Want to do some olympic weightlifting? The Barbell represents a commitment to health and wellness. It's a lifestyle. It's loud. It's disruptive. It's a movement. Barbells for Boobs are taking applications to be on their team and join the ranks of olympic lifters while raising funds.